Stratocell / Polylam Fabricator
Interpak are Approved Stratocell® and Polylam® Convertors and specialise in the design of High Performance Packs using this very versatile Material. Non abrasive and extremely robust - it forms the basis for a great performance pack for many products

We carry in stock the full range of thicknesses - also Black and Anti - Static planks .Used predominantly in the Higher Value electronics markets such as Computer Peripherals - this foam is very versatile and can be converted into Foam End Caps - or bonded with other products to form composite packs.

* We have full Press / Fabrication / Lamination facilities

* We offer a FREE PACK DESIGN SERVICE

* We offer FREE DROP TESTING on these products .

Able to carry heavy weights due to its multi layer construction - this is one of the best foams on the market for protecting a product against transit damage.

Predominently used to make End Caps such as those opposite - we make a cap which essentially Supports both ends of the Unit - in a Frame - whilst allowing some up and down movement inside the cardboard box

The product can also be "Kiss cut " to produce hinged legs - which simply fold out to make a cap. This also greatly assists in reducing storage space - as the caps are stored Flat




We have been dealing with Stratocell® for over 25 years - and have a vast array of experience in using the product. We design packs with the product Yield in mind. Many fabricators will just make a pack and a carton to suit - we try to ensure the maximum yield and minimum waste from each plank - saving you money

Common Questions about Polyethylene Foam
Is Stratocell® Flame Retardent ? - Yes it is
Is Stratocell® Recyclable? - Yes it is fully recyclable
Is Stratocell® Anti Static? - We carry sheets of Anti Static
Is Stratocell® Waterproof ? - It is resistant to water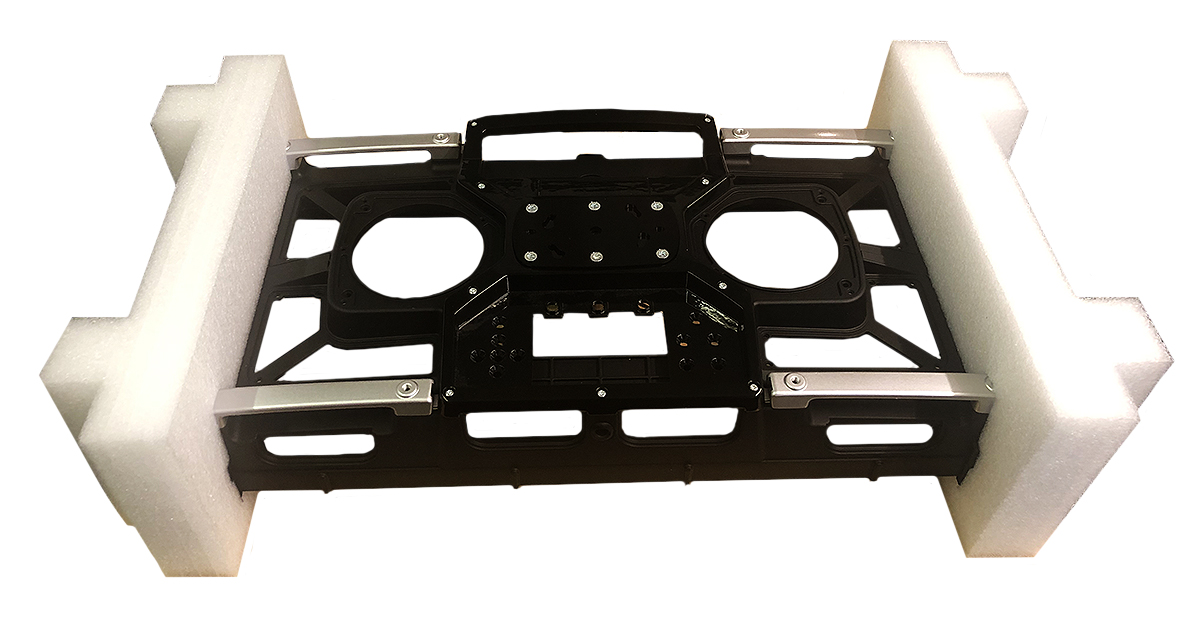 Versatile Hinged corners and Trays - which store flat !
Complete cushioning for your products
Can be tailored to suit an range of products
Simple - Fast - Effective packaging
We cut and Fabricate all of our Foam packs In-House.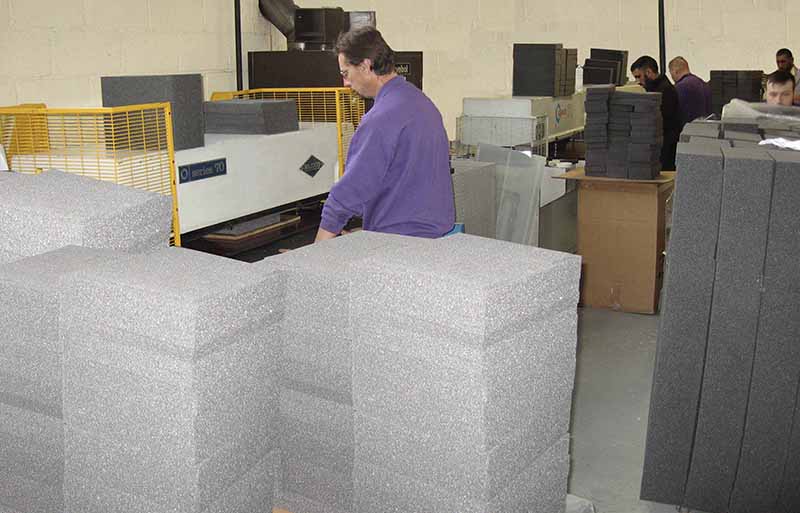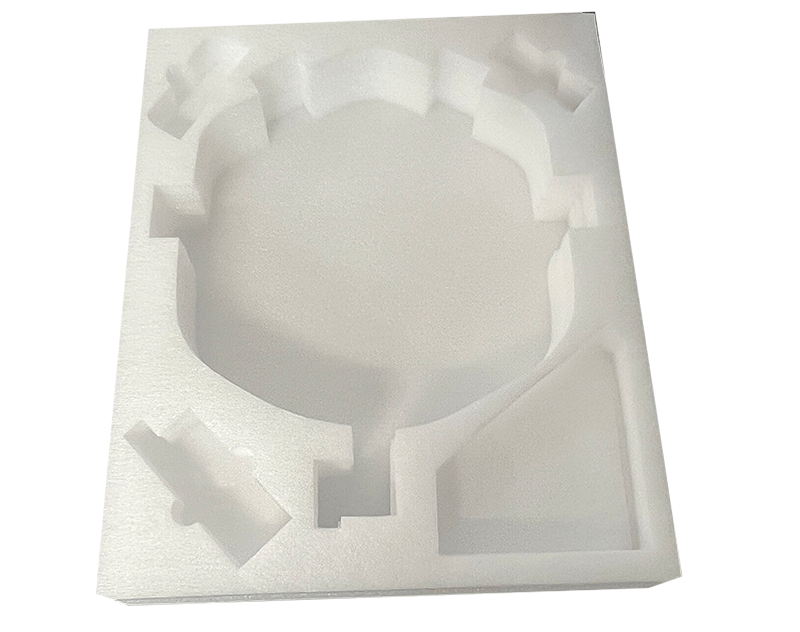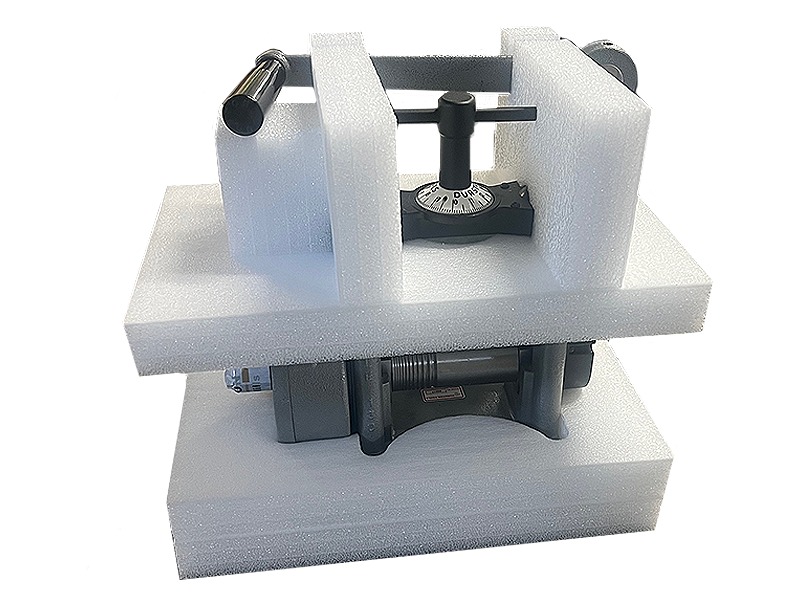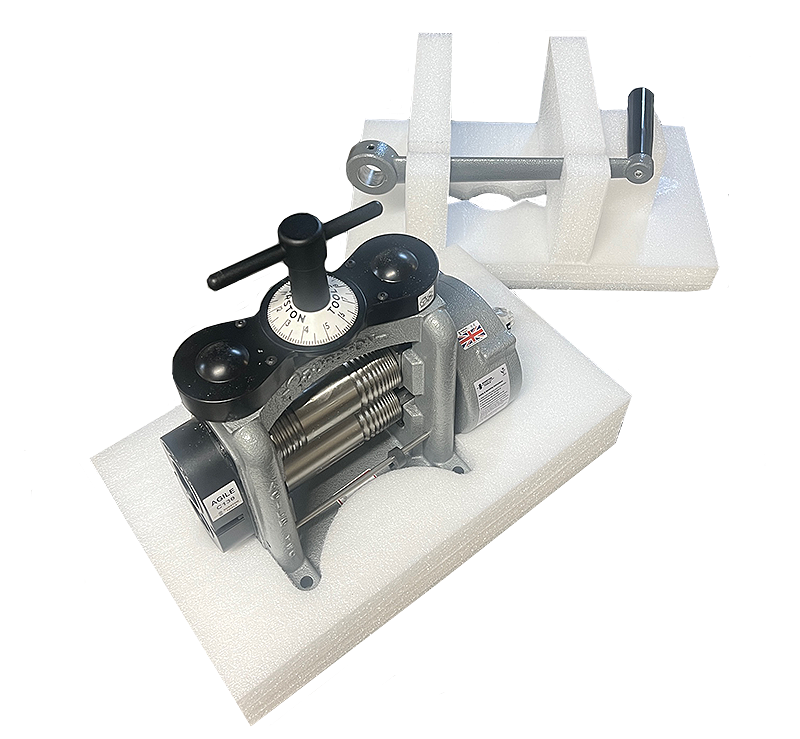 Stratocell caps and central support collar. Note how the legs are shaped to overcome the issue of gripping the unit securely by extending the caps over the curved section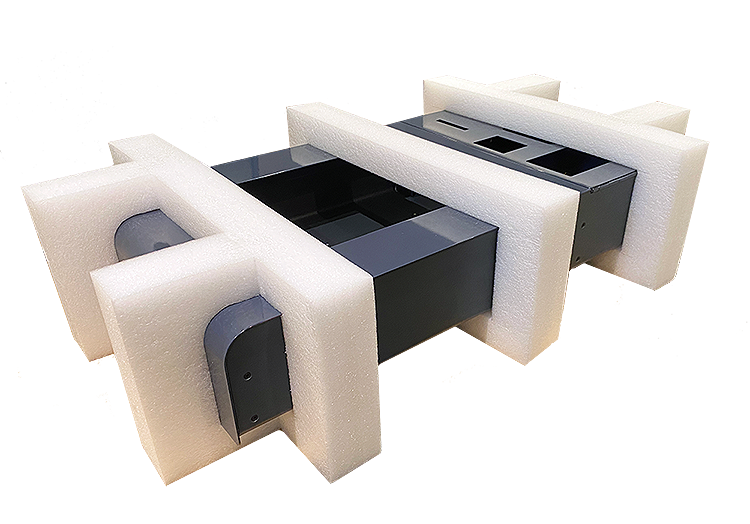 Stratocell is an excellent product to use for making trays to hold sets of components as shown below. Offering excellent protection and resilience in transit.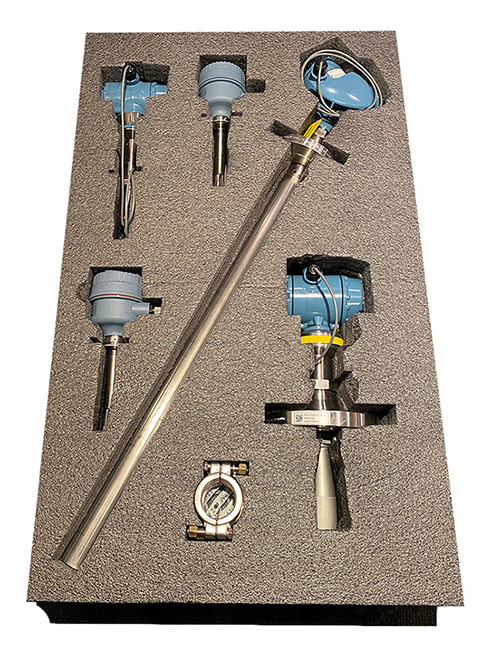 Stratocell End Caps in this instance used to support the rear section of a Landrover. Offering exceptional strenth - and cost effective protection.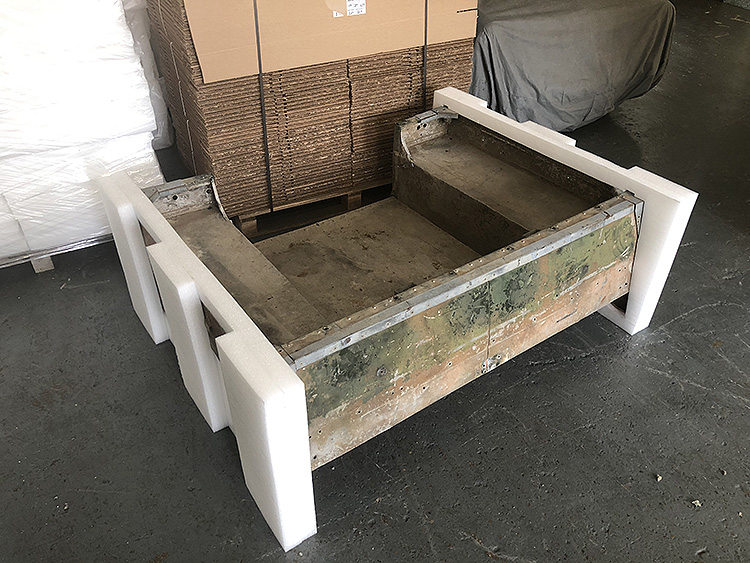 Anti Static Stratocell Pop-Up corners. We press these corners so they can be stored flat to minimise storage - and when needed - you simply fold them up and lock them together.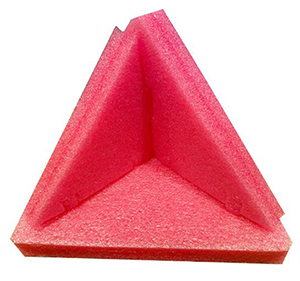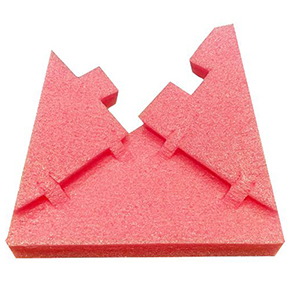 Stratocell End Caps in this instance used to support a High End Amplifier. Stratocell offers excellent transit protection for "high end" electrical items.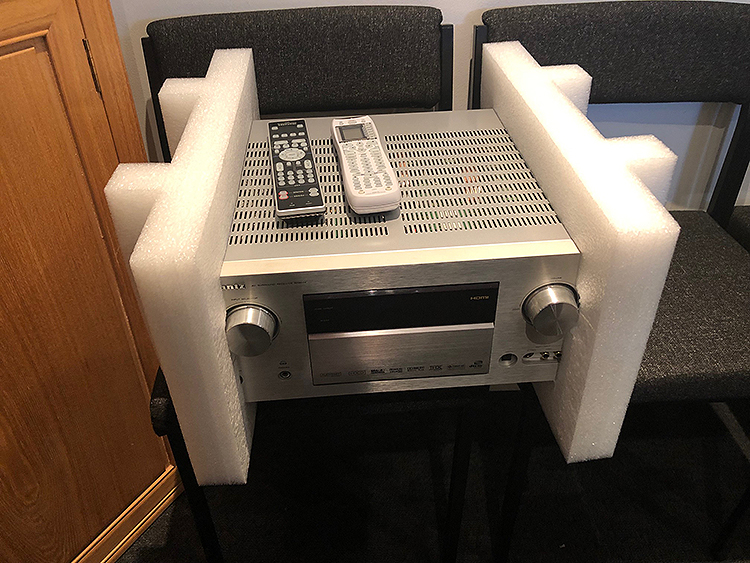 Stratocell comes in sheet form. It can be cut - pressed - and heat welded to make end caps and fitments for many applications.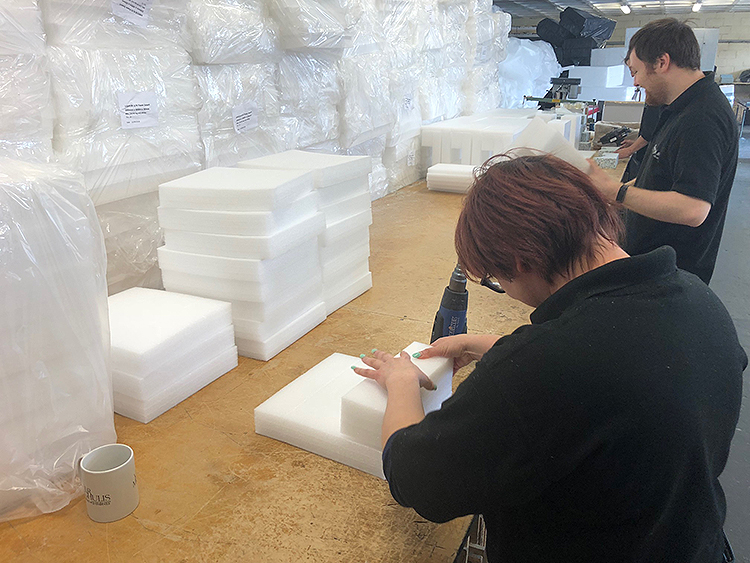 Stratocell Top and Base Caps - designed to protect cans of Spray Glue in Transit. We can make end caps for almost any item - please ask us for information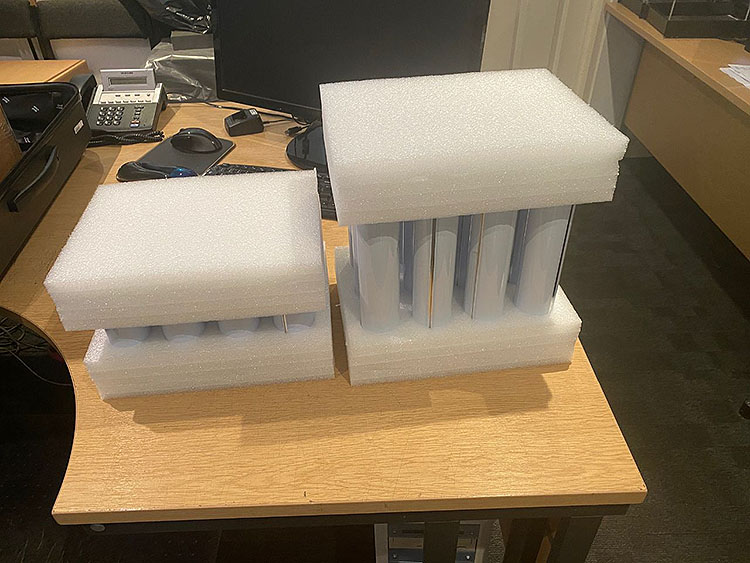 Stratocell End Caps and central collar to support this heavy unit. Note by using this type of packaging you simply slide the collar into the middle - pop a cap on each end and drop into your box - Quick and Effective packaging !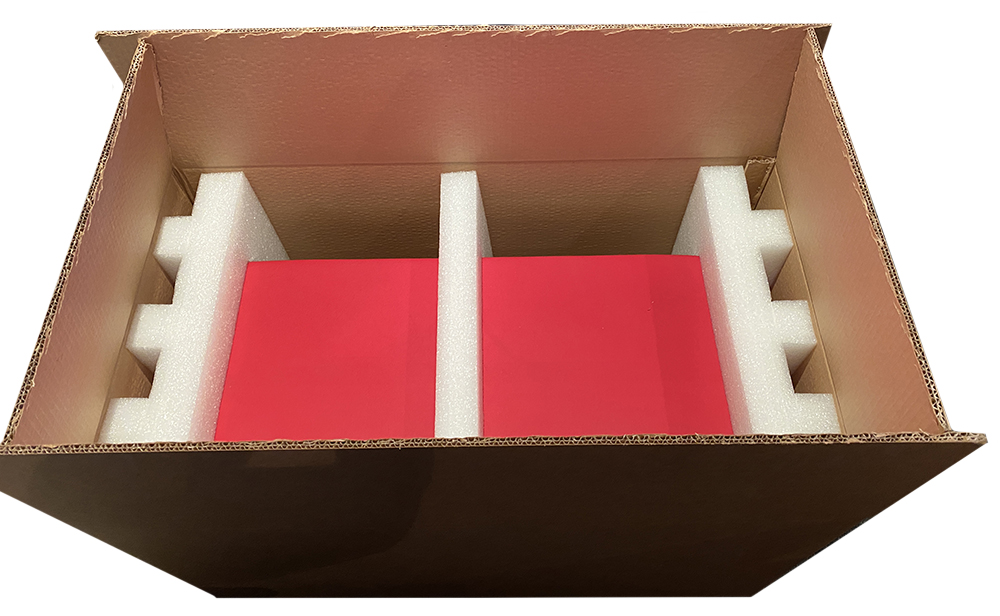 Stratocell Pop-Out trays. The corners fold down and the tray contracts by pushing in the 2 sides offering maximum protection and minimum storage space..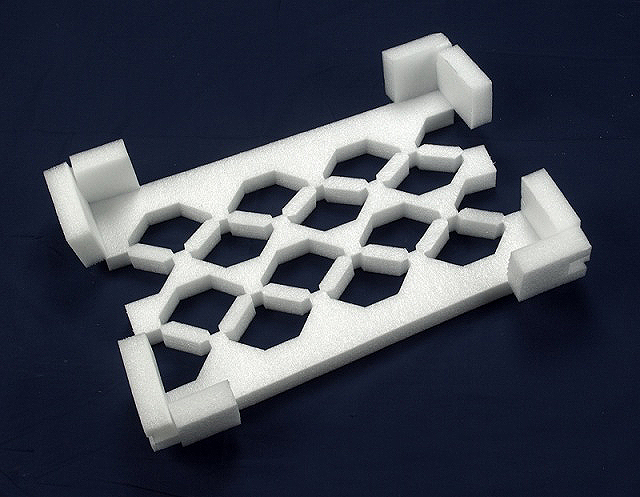 Stratocell - the perfect packaging medium. Whatever you need simply bring your item into our factory - and we will design and make you a pack which will guarantee the safe delivery of your products.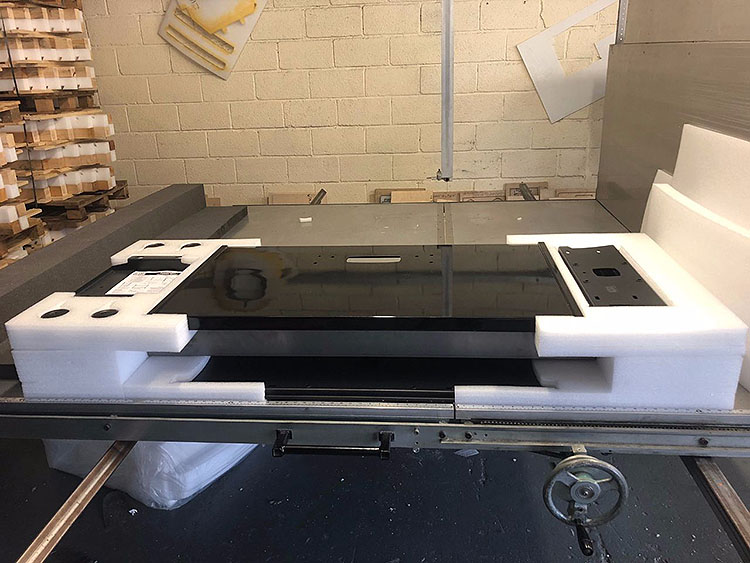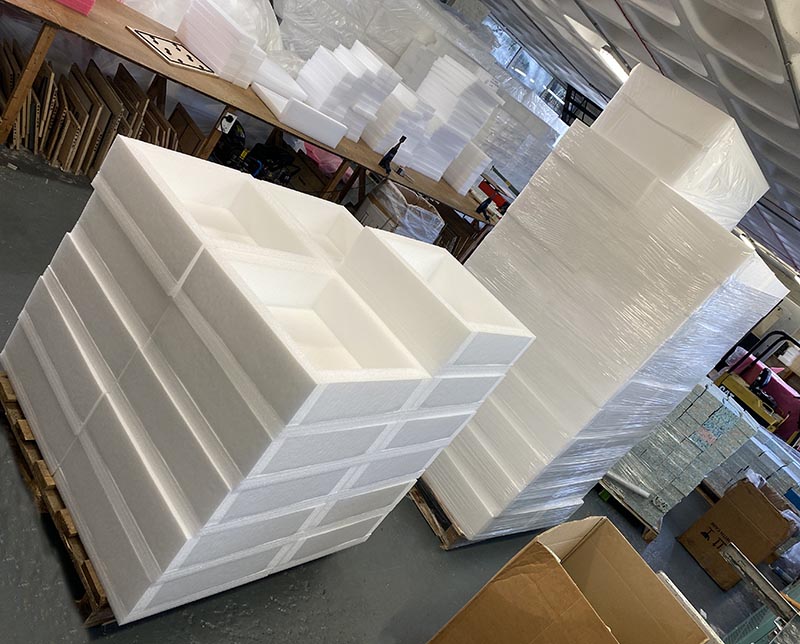 Bespoke Pack in Stratocell to secure components ready for boxing.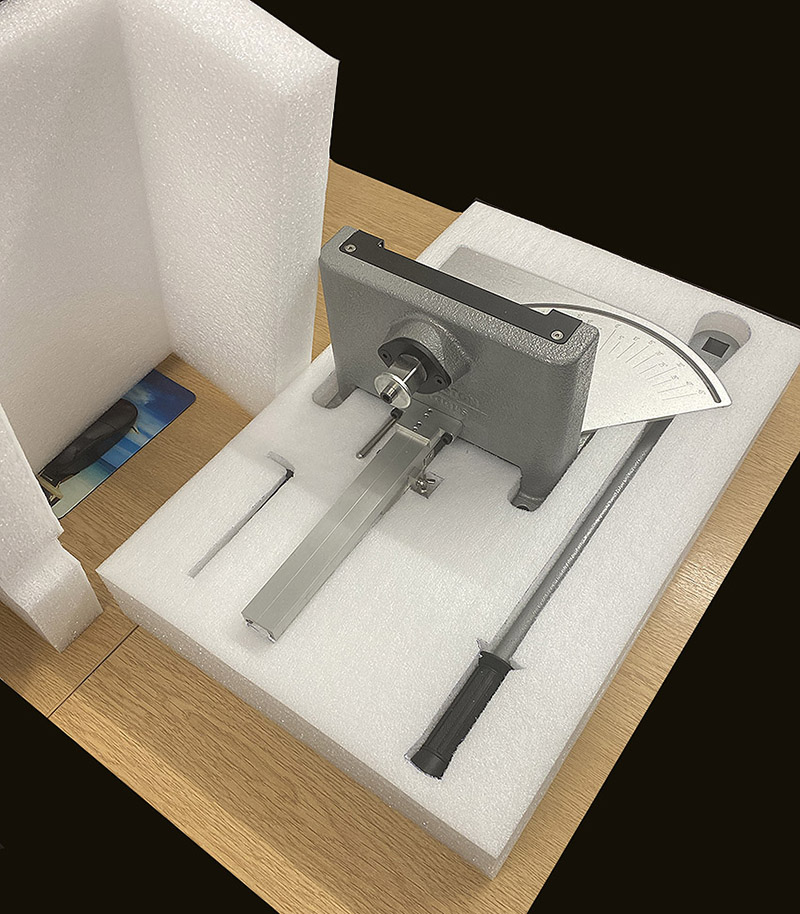 Bespoke pack to house multiple components