Banding Equipment and accessories

Polypropylene Banding / Strapping

We stock all grades of Polypropylene Banding - both rolls and the equipment with which you apply it .

Polypropylene strapping comes in Various different breaking strains and we carry all types as well as the clips.

We can also obtain Steel Banding and equipment when required.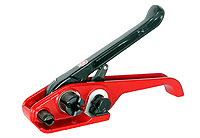 Strapping tensioner

This tensioner is a great little tool for use with polypropylene strapping. You can hook the strap into the jaws and slide it under a pallet.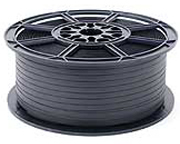 Polypropylene Strapping

We stock Polypropylene in 2 grades from Stock
12mm x 2000m 150kg Br/Strain
12mm x 1000m 300kg Br/ Strain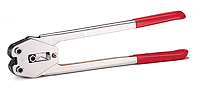 strapping sealer

Once you have put the band around the pallet - you simply add a clip and seal with the sealer shown which is just like a pair of pliers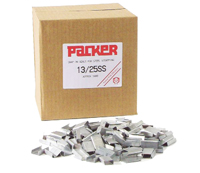 strapping clips

Used with the tensioner / sealer kit . You can hook the strap into the jaws and slide it under a pallet. Then you simply add a clip and seal with the pliers