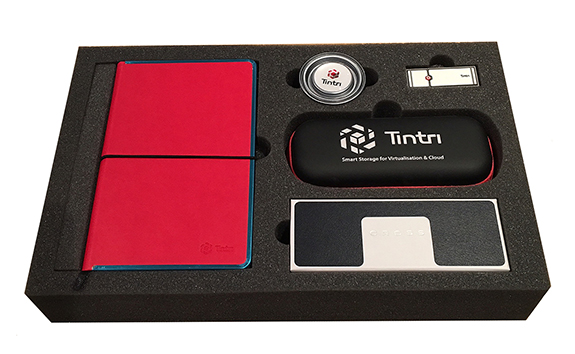 Foam Case Inserts - beautifully protected.
Interpak can manufacture bespoke Case Inserts to display your products professionally inside your pack.

These offer a great level of protection as well as looking good.

This case insert was a promotional pack carrying Sunglasses - USB Memory Stick - Mints and a Calculator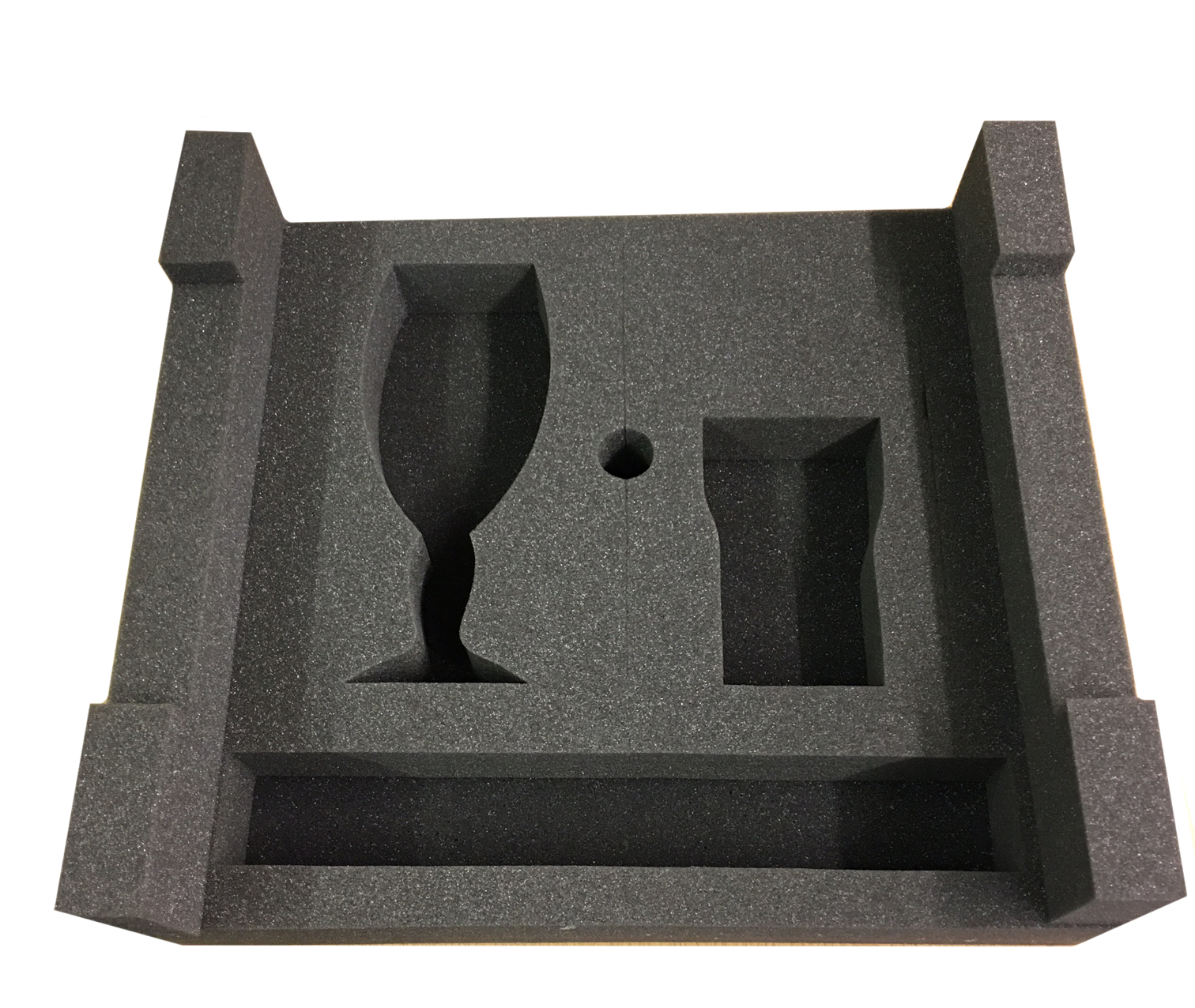 Even Stella Glasses can travel safely ......
This pack was done for Stella Artois - as a promotion where they sent out 2 Beerglasses and the "frother removal knife" ( Recently shown in an advertising campaign on Television * )

This shows how much protection can be given to something as fragile as a Glass - these packs all survived posting out around the country inside a box with our custom foam inserts.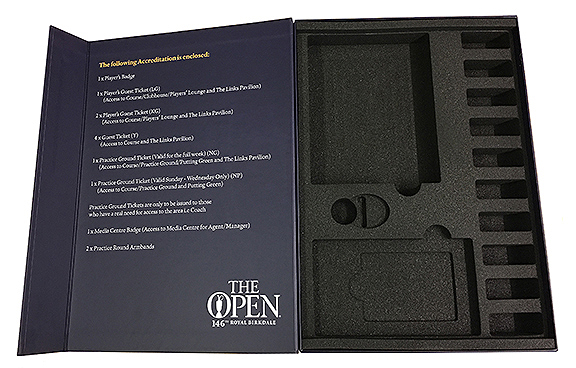 A Professional finish every time !

This pack for done for the R&A Open Golf championship 2017 and again in 2018.
We made the foam inserts to present the tickets - players area passes and a number of lanyards. When placed inside a Litho printed carton it makes a perfect High-End gift pack / promotional pack.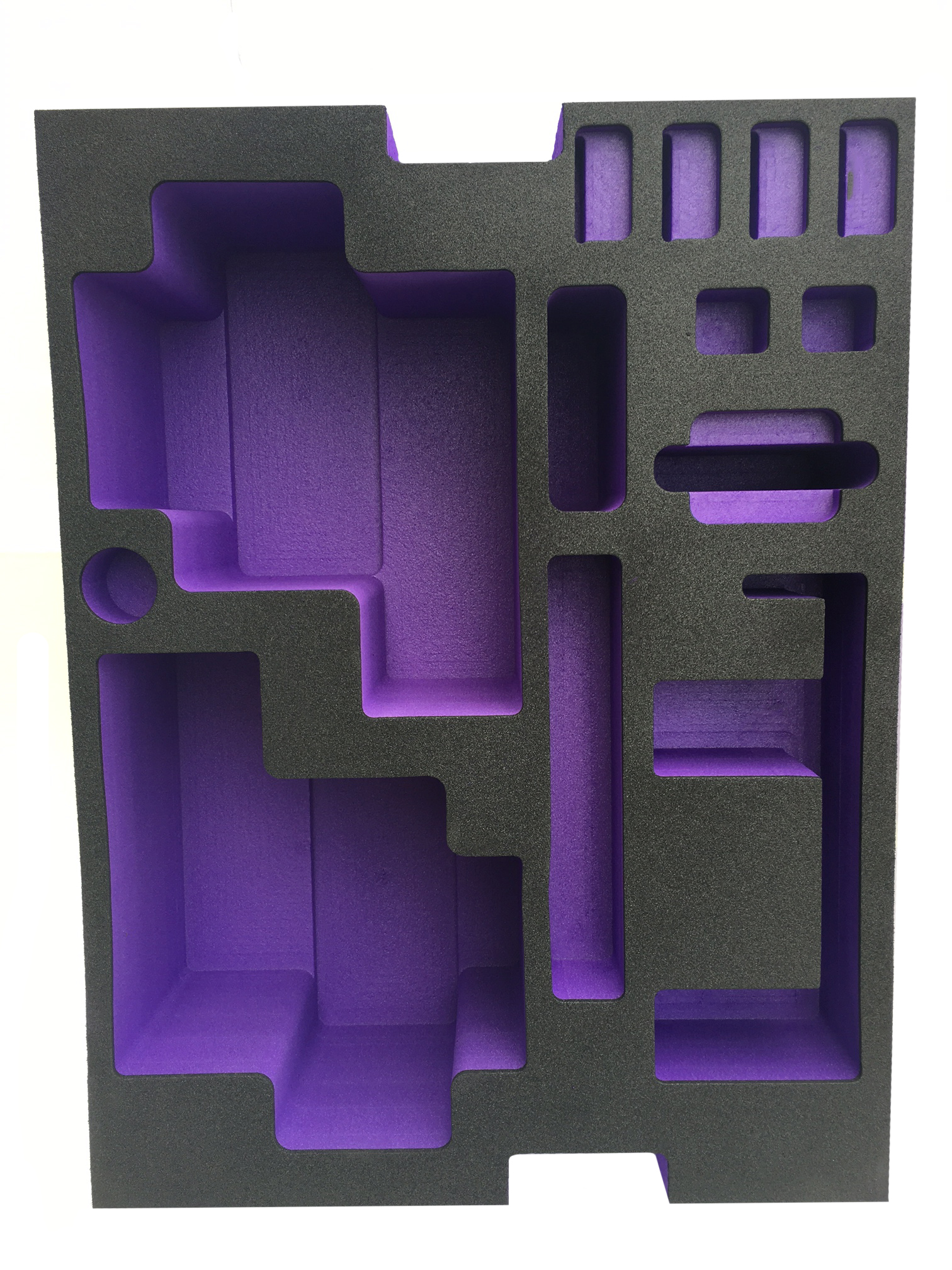 And for the ultimate case insert ...
Plastazote foam is a High End closed cell foam - excellent for Case inserts - although very expensive. We can bond this foam together in layers - and then CNC Rout almost any shape and depth - due to the tight cell structure. As you can see it gives an excellent finish for more expensive items - and a real feeling of quality.

The item shown comprises 4 trays - all of which carry different component parts. It is easy to check all parts are packed - as you can only see purple when a part is missing. These fit into a custom flight case and are a great way to pack expensive products.


Case Inserts Gallery
Mens Open Golf 2022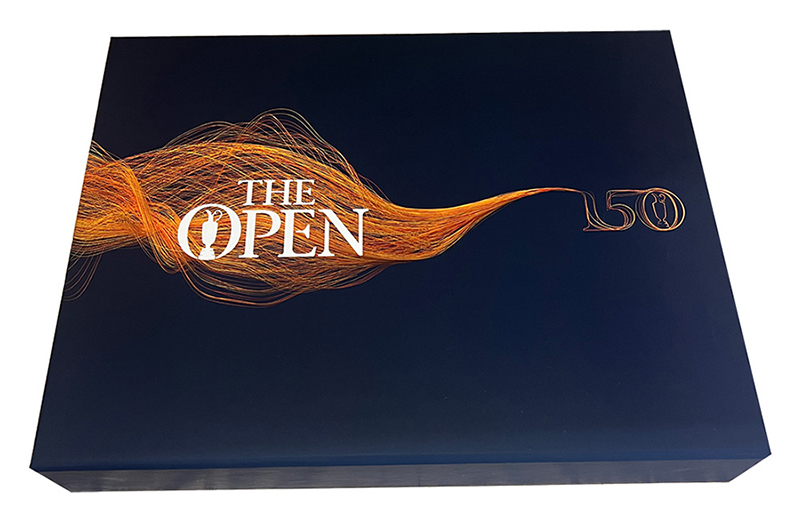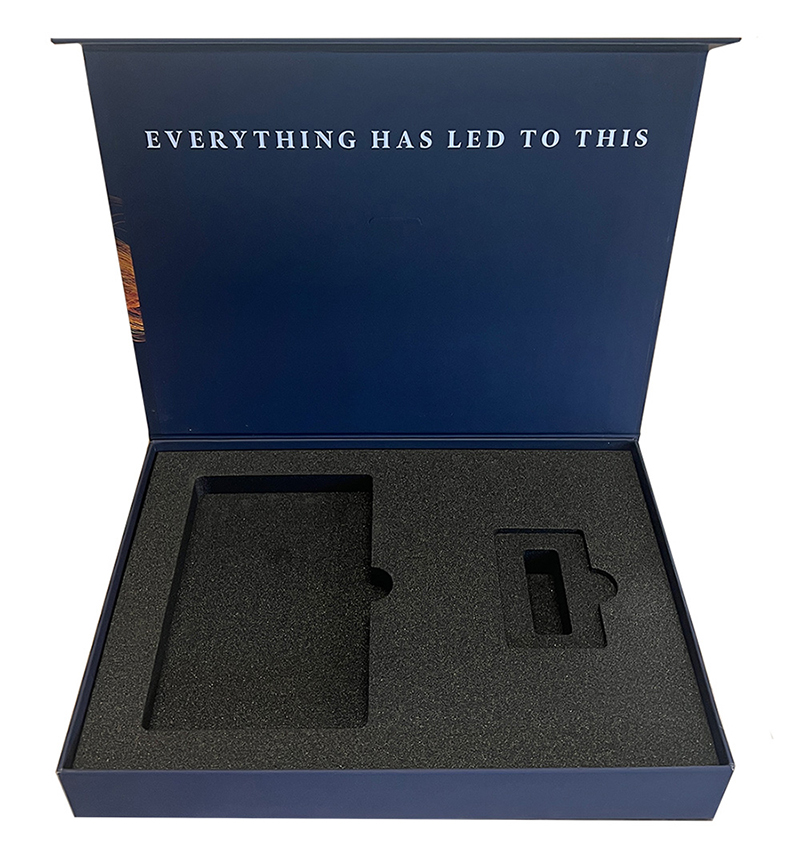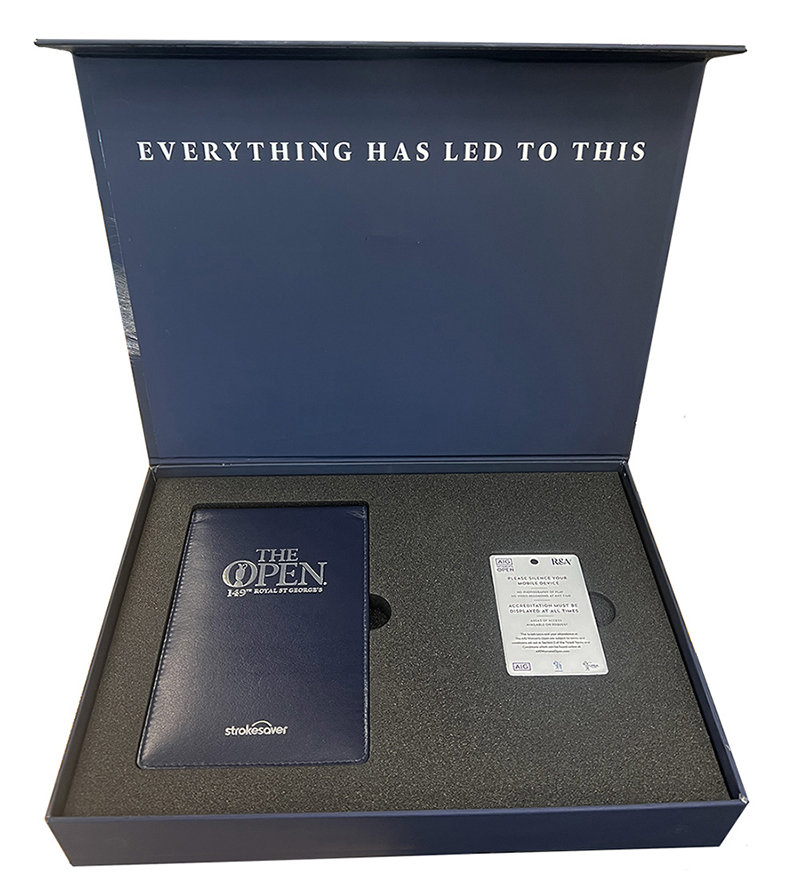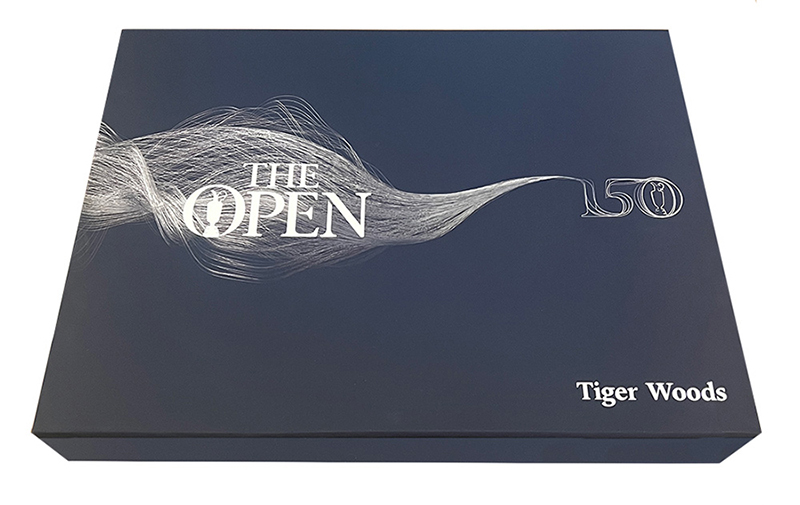 Womens Open Golf 2022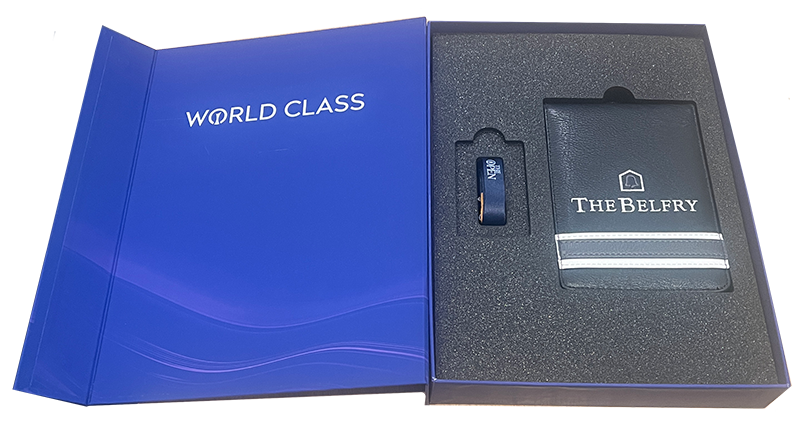 This Gift pack is pressed in HLB22 to a bespoke design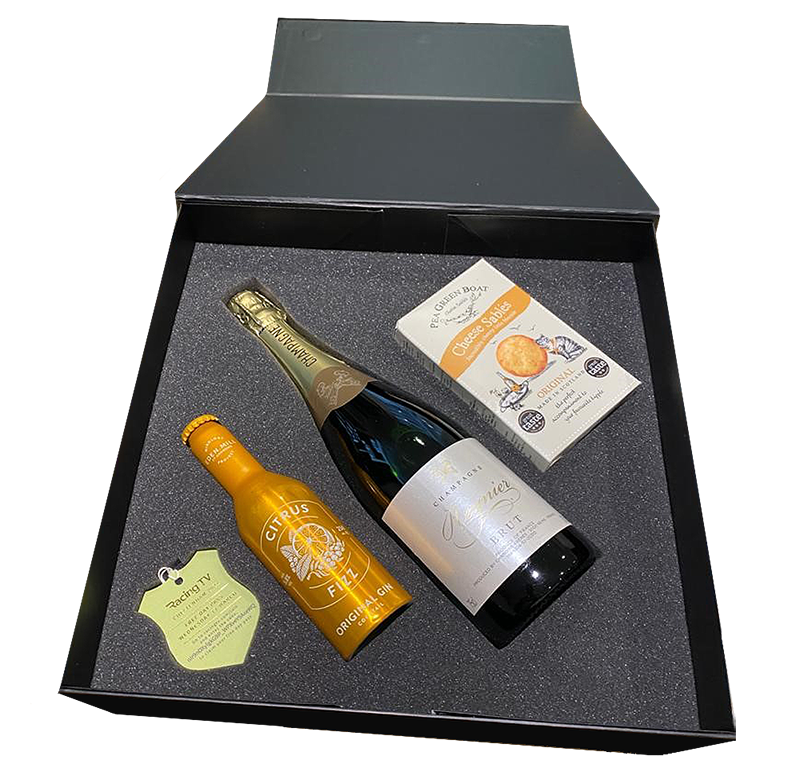 Die Cutting and Fabrication
Display packs which offer all these benefits
* Your products displayed Professionally
* Your products Protected inside the Display Box
* Added Perceived Value and quality to all promo items
* Foam Depths tailored to suit your needs
* Fully Bespoke packs ........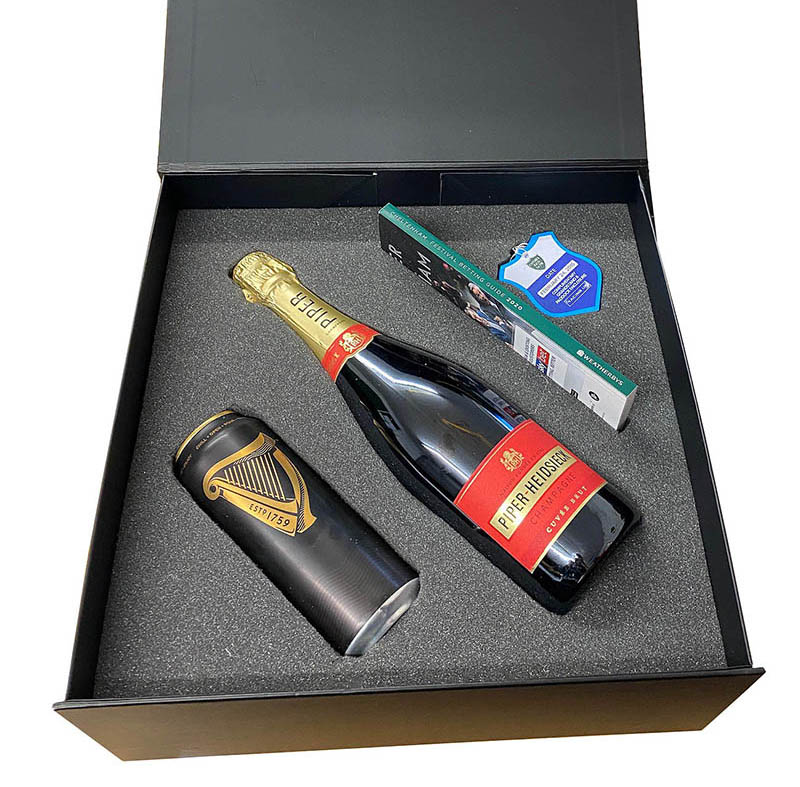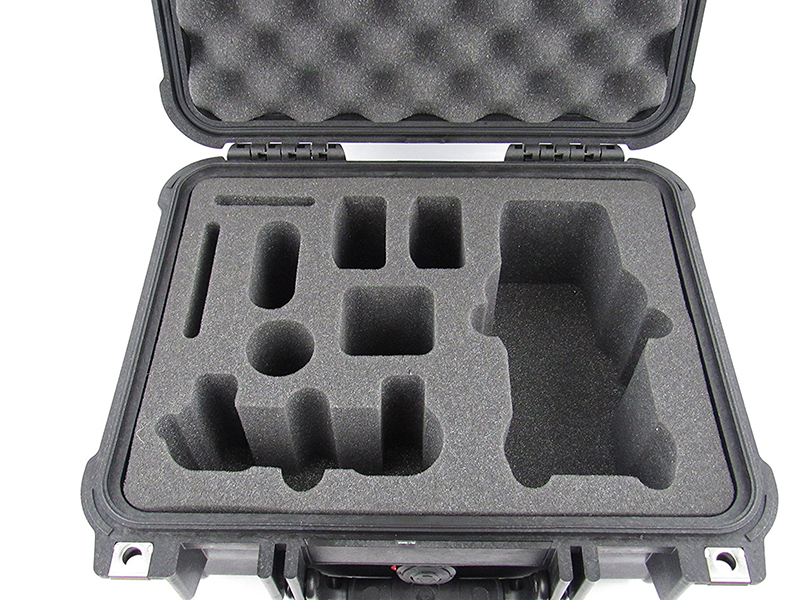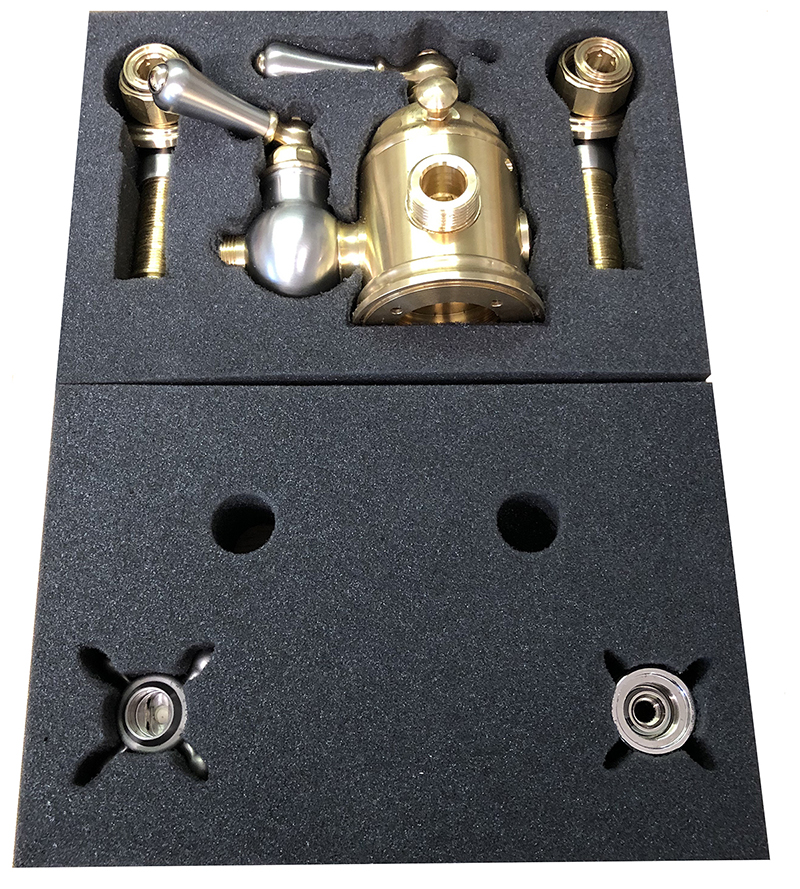 CNC Cutting and Fabrication
On deeper sections it is often better to CNC cut the foam and fabricate rather than pressing multiple layers.

Please feel free to ask for the best solution on your packs.

This example has been CNC cut - and will be glued up to create the finished product - 18" Thick. A perfect fit offering excellent protection to the contents.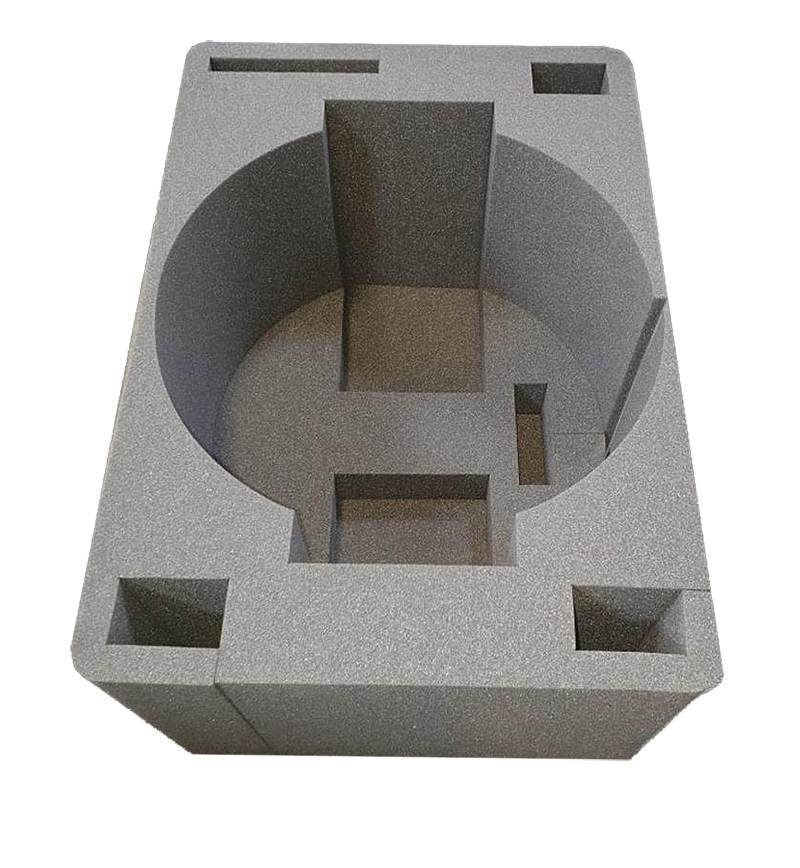 This example was made to bulk pack Watches into a transit pack for shipping HLB22