Soft Foams for Cushioning

We have facilities in-house to Cut / Press and Laminate this foam.Widely used to protect Components as a foam fitment inside a Cardboard Box. We can supply cut sheets to any thickness for crate lining - and flame retardent grades for Furnishing. Please ask for more information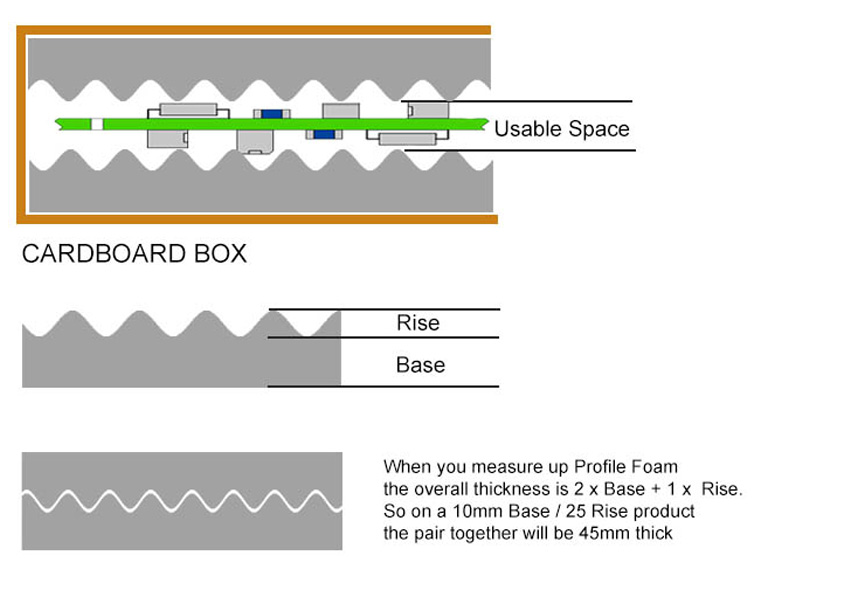 Profile Foam / Eggbox foam
PROFILE FOAM ( EGG BOX FOAM ) is great for use inside boxes to support Circuit Boards and similar items as it does not apply great pressure on the surface of the product.

Regularly used to line boxes containing IT equipment or bonded onto cardboard to make sleeves and slides . Available in any Profile - see opposite for how to measure.

Also used in recording studios as sound absorption foam. Can be stuck on the walls - and we can also supply with Double Sided Tape affixed for this purpose.

Polyurethane Image Gallery