Polyurethane Foam Manufacturer


We have facilities in house to Cut / Press / and Laminate this product to virtually any shape or size - and for any application. This is widely used for the transportation of fragile I.T. Components such as Hard Disk Drives with a foam fitment inside a Cardboard Box.We also specialize in Fabric or Vinyl Covering soft Foams - and can offer a wide range of Colours and textures . Please feel free to ring and discuss your requirements with our Sales team.

PROFILE FOAM ( EGG BOX FOAM )

Great for use inside boxes to support Circuit Boards and similar items as it does not apply great pressure on the surface of the product.
HOW TO MEASURE PROFILE FOAM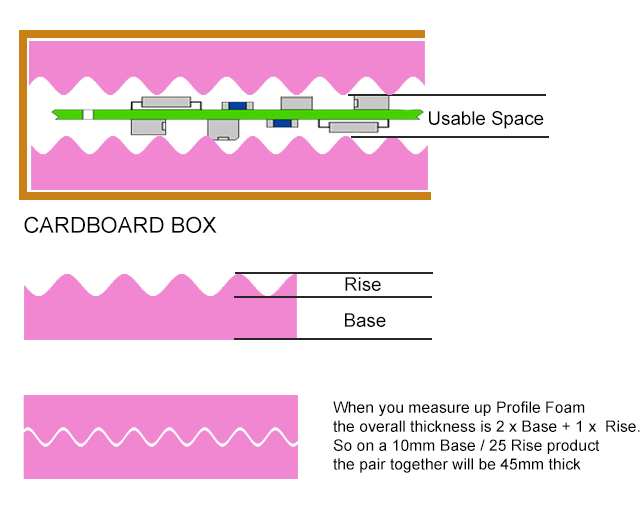 We also supply Foam Sheets for lining Crates and packaging Larger Items as well as Foam Mattresses and Cushions


Foam Pieces from Stock in a range of grades
| | |
| --- | --- |
| RP21-250 Black | HLB22 grey - 22 KG/M3 Strong Grey Foam |
| RP21-130 White | White Softest grade of packing foam |
| RP21-140 Yellow | Yellow Soft Polyurethane Foam |
| AS22 - Pink | Anti Static Soft Foam |
| RX25-140 | Flame retardent furniture Grade Foam |
We also carry all thicknesses of Stratocell and Roll foams
Please ask for further information. We also offer a Pack Design service. If you are not sure of the best way to pack your products - we will be pleased to advise you on this.