Corrugated and Solid board Cartons
We can produce cartons to any of the FEFCO styles and in many materials from lightweight E Flute through to Triwall - including all Standard and Export Quality grades of Board. We carry a range of "Stock sized Cartons " from stock - or we can produce Cartons to your own bespoke specifiations. We can also build custom foam inserts to suit Bespoke or Stock Cartons.

When measuring a box / carton - always measure Length x Width x Height as shown below INTERNALLY - this is the industry standard. We always supply quotations for internal dimensions to ensure a good fit on your product or our foam inside the box.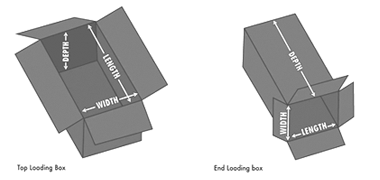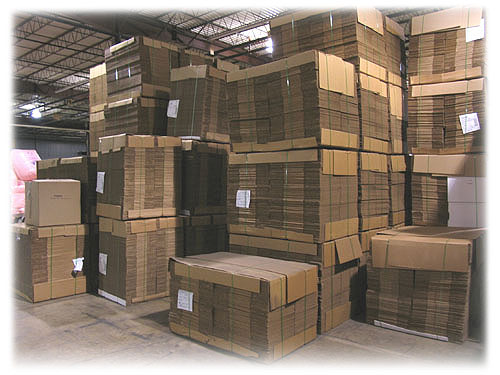 Popular "Fefco Styles" of Carton ( Standard styles of Cartons )

0201 style
This is a standard carton to most people with flaps at both ends of the case which meet in the middle when closed

0200 style
This style has flaps at one end only and is commonly used to put down over the top of your product to sit on a Pallet

0203 style
Fully overlapping End and side Flaps on this style make it very tough for heavy weights as it has extra reinforcement rather than an open joint.

0300 style box and lid
Diecut Box and lid in a similar style to a shoe box. Can be made as a shallow lid or full height

0421 style diecut
Hinged Lid Diecut style which folds up and has a tuck in lid on the top of the carton ( No side flaps )

0427 style diecut
Hinged lid diecut carton - but this one has side flaps and an extra flap which locks into the front of the box

Cartons from our Stock Range - always available
Stock Cartons
S
C1 Stock Carton 18 x 18 x 18 D/W
SC10 Stock Carton 12 x 9 x 6 S/W
SC11 Stock Carton 9 x 6 x 6 S/W
SC12 Stock Carton 12" x 12" x 12" D/W
SC13 Stock Carton 23" x 16" x 12" D/W
SC15 Stock Carton 30" x 20" x 20" D/W
SC16 Stock Carton 12"x 9" x 9" D/W
SC17 Stock Carton 20" x 20" x 20" D/W
SC18 Stock Carton 18" x 18" x 14" D/W
SC2 Stock Carton 24" x 18" x 18" D/W
SC20 Stock Carton 16" x 16" x 16" D/W
SC22 Stock Carton 18" x 18" x 12" D/W
SC23 Stock Carton 6" x 6" x 6"S/W
SC3 Stock Carton 30" x 18" x 18" D/W
SC5 Stock Carton 19 x 12 x 12 D/W
SC6 Stock Carton 14 x 14 x 14 D/W
SC7 Stock Carton 24 x 24 x 24 D/W
SC8 Stock Carton 12 x 9 x 9 S/W
SCOVERRUN2 500 x 305 x 125 S/W
SCOVERRUN3 380 x 153 x 190 D/W
Cartons we can supply ....
Printed Cartons




We can offer single colour Flexo print right through all types of digital print ( Minimum order quantities and Artwork and Print Plates may apply)




Flexo Printed cartons




Like the outer cartons found in supermarkets .Flexo is the cheapest Print method Screen Print A High Quality Print usually used on White boxes for low runs. Quite expensive




Litho Print


Photographic quality print used on Software Boxes etc. High runs required - but top quality .

Materials used include
* All B C & E Flute Single wall boards ( Light Duty )
* All BC Grade Double wall boards ( Medium Duty )
* All CA and AA Grade of Boards ( Heavy Export Quality )
* Triwall ( The top of the range Export Quality Board )